This article was co-authored with Raisely and has been updated by MoveData. The interviewees are Henry Wong, Senior Salesforce Analyst Developer at UNICEF Australia and Jennifer Trigg, Community Fundraising Specialist at UNICEF Australia.
Why did UNICEF Australia choose Raisely?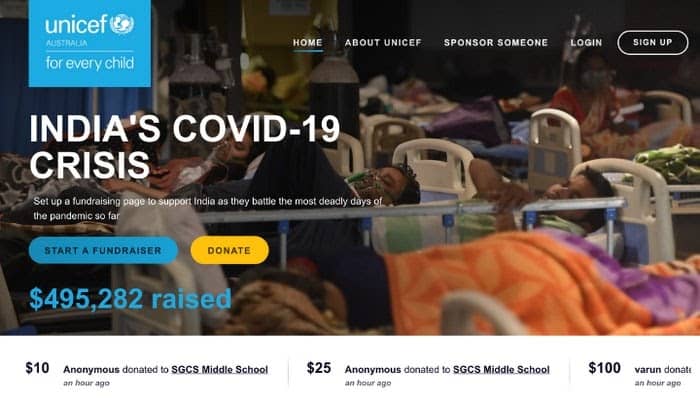 In 2019 UNICEF Australia completed a review of all technical systems and processes. One (large!) component of this was to select a core fundraising platform. Ultimately, after extensive review of all major systems, UNICEF Australia concluded that Raisely was best positioned to meet their needs:
We found Raisely very easy to use from an administration perspective and there was no requirement for coding or development skills. This low barrier to entry meant anyone could create and manage campaigns without the need for technical resources, and gave the fundraising team complete autonomy over the supporter experience.
The fundraiser and donor experience was excellent – using Raisely we were able to keep everything on-brand, and the donation forms and fundraising functionality our supporters would use were modern and intuitive (this amplified the user experience while simultaneously deflecting support).
Raisely's feature set had significant crossover with what our supporters needed. One particular requirement was for donors to be able to transact in their local currency, given many of our campaigns are international in nature and tend to attract a large volume of foreign currency donations. For example, our India Covid-19 Crisis has solicited donations in 22 different currencies!
We felt like it was a genuine partnership – Raisely were fast and comprehensive in setting up our account, and quickly resolved any technical questions/requests.
"Raisely's responsiveness, attention to detail and can-do attitude made us feel like we were part of the same team"

– Jennifer Trigg, Community Fundraising Specialist, UNICEF Australia
How did you connect Raisely with Salesforce before MoveData?
Before using MoveData, UNICEF Australia's process to upload information from Raisely into Salesforce was a manual one:
Data Export: data was manually exported out of Raisely
Data Transformation: data was then transformed in Excel so the format would be compatible for uploading into Salesforce
Data Import: data was then imported into Salesforce
Review: the import was reviewed at multiple stages, ensuring (as much as possible) that data would import successfully and not produce any errors
This was done multiple times per week and – while of critical importance – was very time consuming.
There was also a risk that because the process was manual, there was a chance records could import incorrectly. In this case the entire import would require review, and due to connection of live marketing automation could accidentally trigger incorrect communications or other post-import processes.
"Keeping Salesforce up to date was a challenge. Having implemented MoveData everything is now automated, and it's been one of the best technical decisions we've made."

– Henry Wong, Senior Salesforce Analyst Developer, UNICEF Australia
Implementing MoveData
We reviewed the integration in a sandbox first and determined it was a good match for what we needed. Outside the fact that it did a lot of what we needed out-of-the-box, other determining reasons to use MoveData were:
It worked immediately – we use Salesforce NPSP, which MoveData inherently supports, which meant we could get the core of our integration up and running in just a few clicks.
It was customisable – the integration is configurable using Lightning Flows which meant is could be quickly tailored to our exact requirements without the need to engage a seasoned Salesforce developer.
MoveData offered great support – there is a lot of advanced technical support built into the integration itself, but beyond this it's always handy to have quality technical support when implementing a new tool, and we found MoveData's support both timely and comprehensive.
It solved the issue of ongoing maintenance – MoveData is responsible for managing hosting, uptime, handling changes when Raisely released new features or new versions of their API which was one less thing for us to have to worry about
"There are lots of ways to get records into Salesforce – but the approach MoveData has taken means their integration is maintainable and scalable, and definitely one of the better solutions I've come across. Since our original install it has been a long time since I've had to open MoveData up, and that is a massive testament to the quality of the product."

– Henry Wong, Senior Salesforce Analyst Developer, UNICEF Australia
New capabilities in Salesforce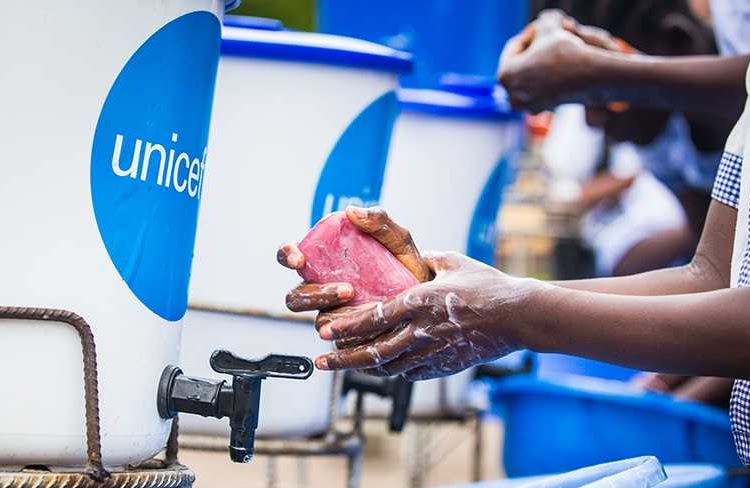 With data entry now fully automated, UNICEF Australia enjoy many other positives that come with the move. Amongst other things UNICEF Australia now enjoys:
Quality Assurance: the integration runs automatically, in real time, according to a programmatically defined set of rules – which provides great peace of mind.
Time Savings: with manual imports a thing of the past the integration unlocked a significant amount of time. From fundraising to supporter relations, finance to data management – we can now do much more important things with our time.
Marketing Automation: the MoveData Raisely integration allowed us to get donation and fundraising information into Salesforce (with our manual import, we were largely only getting donation information). This allowed us run reporting, marketing, support and other processes against all of our supporters and elevated Salesforce to become a single source of truth.
Timeliness of Information: prior to integration (and still with other platforms used which are not integrated) data could be weeks or months out of date – now all information flows into Salesforce in real time.
For Jennifer Trigg, Community Fundraising Specialist at UNICEF Australia, the unnion of Raisely and Salesforce using MoveData was an ideal outcome:
"Marketing-wise we can get users into highly personalised marketing journeys as quickly as possible which helps compel supporters to take their next action. In terms of reporting and finance, we can make informed decisions faster with our ability to conduct real time reporting and reconciliation. And for supporter relations, when people email or call us we can jump into Salesforce right away and see the exact activity that person performed which allows us to deliver timely and accurate customer service"

– Jennifer Trigg, Community Fundraising Specialist, UNICEF Australia