War Child UK uses MoveData's JustGiving to Salesforce integration to administer their fundraising through Salesforce. We sat with Yvonne Small, Database Coordinator at War Child UK, to learn more about their experience and understand how integration has helped War Child UK save time and gain accuracy when it comes to keeping Salesforce up to date.
Tell us about War Child UK
One in every six children in the world are affected by armed conflict.
Children living in war torn countries face unimaginable futures. Many are torn from home and stranded at borders, without help, food, water, or knowing when they'll next reach a safe place to call home.
War Child UK works around the clock in places like Ukraine, Yemen, and Afghanistan to get children the life-saving aid and psychological care they need, fast.
Why do you need to get your JustGiving data into Salesforce?
At War Child UK the majority of our supporters choose to fundraise using JustGiving. It's a trusted platform and works well for fundraisers, donors and staff alike.
We manage fundraisers internally using Salesforce which provides a complete overview of how supporters engage with War Child UK. Inside Salesforce we have set up various systems and processes to manage everything from financial reporting to marketing automation to case management and customer service.
A large number of our supporters, particularly in the Challenge and Community fundraising space, come from JustGiving, so it is imperative that we get our JustGiving information into Salesforce – otherwise we would be missing a huge piece of the puzzle.
What was your approach to data entry prior to using MoveData?
Like many other charities we imported data via CSV exports from JustGiving. Doing so required a lot of manual process and took staff a significant amount of time:
When new fundraisers set up their fundraising page we would manually create their contact, case and campaign records to represent them and their actions inside Salesforce
When new payment files were made available in JustGiving we would go through each row and categorise into our KPI "buckets" before uploading into Salesforce (this helps us report on where donations are coming from and allows us to actively focus on growing areas)
We would then undertake a series of additional processes to further enrich and import the JustGiving data into Salesforce.
The time needed to review, clean and manually import the data was always a challenge, but what really kicked things up a notch was when the war in Ukraine came about.
"We were delighted to have an influx of new supporters raising vital funds for our work – both in Ukraine and beyond – but the huge increase in fundraising meant we were spending lots of our time manually processing data, rather than engaging with our new supporters to educate them about our work and boost their fundraising"

– Eliza Beaumont, Challenge and Community Manager, War Child UK
Overnight we went from three fundraiser signups per week to up to ten each day and at this point the manual administration in Salesforce became untenable. As a result of all these new fundraisers we were uploading thousands of donations per month. The JustGiving payment file is issued sometimes weeks from when the donation is made (and our manual processes further lagged this) – so donations were taking up to a month to come through into Salesforce.
What outcomes did you receive by automating JustGiving to Salesforce through MoveData?
"War Child UK saves 67.5 hours per month by using MoveData"

– Yvonne Small, Database Coordinator, War Child UK
Prior to implementing MoveData we undertook an audit across our teams and calculated that we were spending approximately 67.5 hours per month processing JustGiving data into Salesforce. Having implemented MoveData we've now gone to near-zero.
It's a complete game changer; it means that our fundraising team can focus on engaging supporters. As soon as a new JustGiving page it set up, they automatically exist in Salesforce – meaning we can get in touch right away. We now have an accurate and up to date overview of all of our Challenge and Community fundraisers.
Outside of this incredible time saving we've gained capabilities in:
Timely and Accurate Financial Reporting
Financial reporting and reconciliation was previously dependent on JustGiving's payment file, which is issued fortnightly, and previously required a lengthy manual process to upload into Salesforce. With the API integration donations come through every day, which makes for much timelier reporting and eradicates instances of human error when the data is processed into Salesforce.
Consistency in Salesforce Records
Because of the previous manual processes we had issues in the consistency of information stored inside Salesforce. This was particularly an issue for our fundraiser records given they were manually data entered by different team members depending on the scenario each day. Because this is now automated by rules-based processes we have consistency across every piece of information attached to our fundraiser and donor records.
Time to do Everything Else
67.5 hours per month equates to 810 hours per year which means War Child UK now has significantly more capacity to do everything else. The teams who benefited most from this are our fundraising team (who can spend more time actively engaging with fundraisers), our data team (who can spend more time evolving Salesforce rather than getting the information "in") and our finance team (who now have timely and accurate information to work with).
Any other closing remarks?
"MoveData has been life changing – the data automatically comes through and lands in the right financial buckets which has been a big time relief for the entire team"

– Yvonne Small, Database Coordinator, War Child UK
Only that MoveData stood head and shoulders above the other tools we considered during our review process, and that the onboarding process to fine tune the integration to our exact requirements was excellent too. Support after our Go Live has been equally excellent!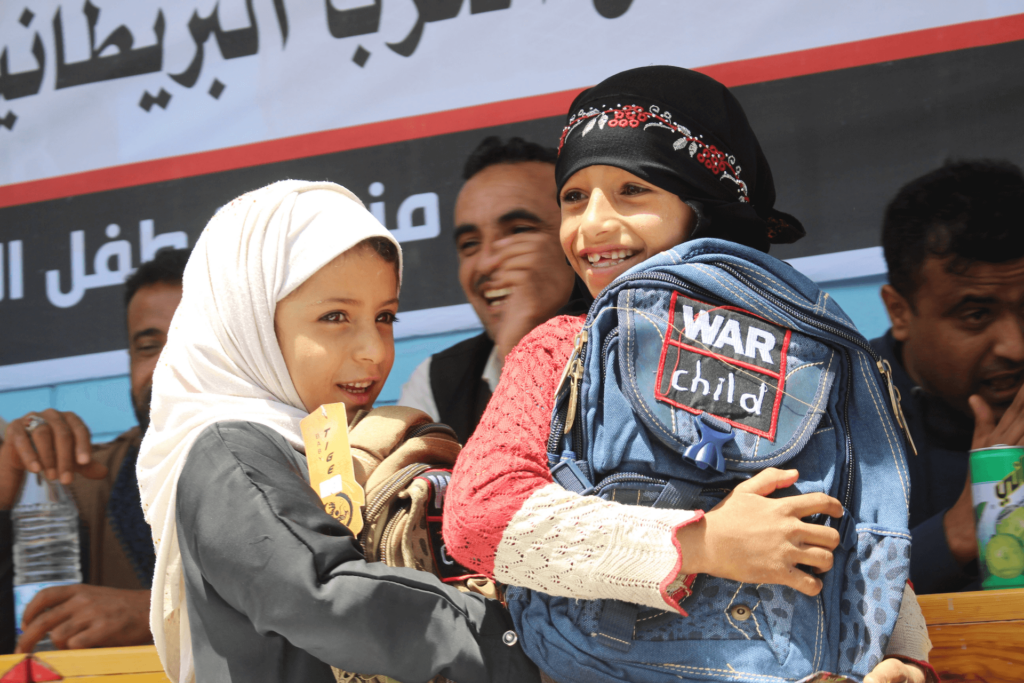 Thank you Yvonne and War Child UK. If you'd like to learn more about connecting JustGiving to Salesforce or any other MoveData integrations please Schedule a Demo.