The Fire Fighters Charity uses MoveData to automatically connect JustGiving into Salesforce. We sat with Kate Griffiths, Income Generation & Engagement Manager and Data Protection Officer, to learn more about their experience and understand how the integration has helped The Fire Fighters Charity engage more effectively with their supporters and beneficiaries.
Tell us about The Fire Fighter's Charity
The Fire Fighters Charity offers specialist, lifelong support for members of the UK fire services community. Anybody who has worked for a Fire and Rescue Service (including their partners and dependants) automatically becomes a beneficiary of ours. We have approximately 60,000 members currently serving in the community, and when you consider dependants and retirees we serve more than 300,000 beneficiaries.
We exist to help our beneficiaries live healthier and happier throughout their lives, and we do that by providing a broad range of health and wellbeing services both online and in person.
Why did you choose Salesforce?
We moved to Salesforce in 2015. Prior to this we used one system to manage supporters and another to manage beneficiaries which meant we could not access the very obvious overlap between each system. Moving these separate systems into Salesforce provided the organisation-wide benefits you would expect to receive from having a new-found 360-degree view of each constituent.
We take great care with the quantity and quality of information we put into Salesforce and this has allowed it to be our heart and soul from a business administration perspective. It allows our teams to have actionable information at hand all the time, and behind the scenes we can promote and grow relevant services between supporters and beneficiaries.
How did you process JustGiving information prior to MoveData?
It was completely manual. Our fundraising team would receive an alert when somebody set up a page in JustGiving and they would manually enter the information into Salesforce.
As you can imagine there was a lot of variance in the nature of information entered, and it was challenging to add checks and balances to ensure the necessary data was consistently brought over to Salesforce. For obvious reasons most of the fundraising occurs after the page has been created, so without a live integration it was difficult to keep in-flight fundraising up to date.
Due to resourcing constraints we focussed only on fundraisers and were not able to bring across our donor information. This was a known gap, and we knew if we could connect donor information into Salesforce we would have another layer of intelligence to improve our supporters' interactions with our services.
What did you achieve by connecting JustGiving into Salesforce with MoveData?
"Things are so much more efficient – all that wasted time is gone"

– Kate Griffiths, Income Generation & Engagement Manager and Data Protection Officer, The Fire Fighter's Charity
The MoveData integration uses JustGiving's APIs so there is no longer a need to manually enter data – Salesforce is continually and automatically kept up to date. Everybody is thrilled with the integration and the general consensus is that we wish we had found out about MoveData much sooner! Some of the key capabilities we have gained are around:
Time Savings
Staff have saved a significant amount of time due to JustGiving information being processed continually and automatically instead of by hand
Data Quality
There is now a minimum standard for all JustGiving data (which ensures consistency) – we can also trust that that there is no "lag" between activity ocurring in JustGiving and it being actionable from within Salesforce
Business Intelligence
The integration allowed us to access donor and donation information within Salesforce for the first time which unlocked a variety of marketing opportunities and additional pathways to grow revenue
From a business unit perspective, the following teams gained significantly improved capabilities:
Finance
Our finance team can now run reports and do bank reconciliation directly from Salesforce – previously this was entirely disconnected from our core processes and based around the JustGiving CSV reports
Marketing
Our marketing team can automatically triage fundraisers and donors into the correct segments, using automated journeys and flows to drive engagement and prospect into other actions and activities
Fundraising
Our fundraising team can commence stewardship earlier, and without the dependency on others to create reports or send over spreadsheets
We now plan on using MoveData for Enthuse, Facebook and other fundraising sources to achieve the same benefits with those platforms too.
Is MoveData good value for money?
We believe so – we wouldn't be using it otherwise! The business case for MoveData becomes quite obvious once you consider how much time you are already spending on manual data entry, and there is an opportunity cost for any information missed, entered incorrectly, or not entered in a timely manner. We would recommend MoveData to other charities looking to integrate JustGiving and other fundraising platforms into Salesforce without hesitation.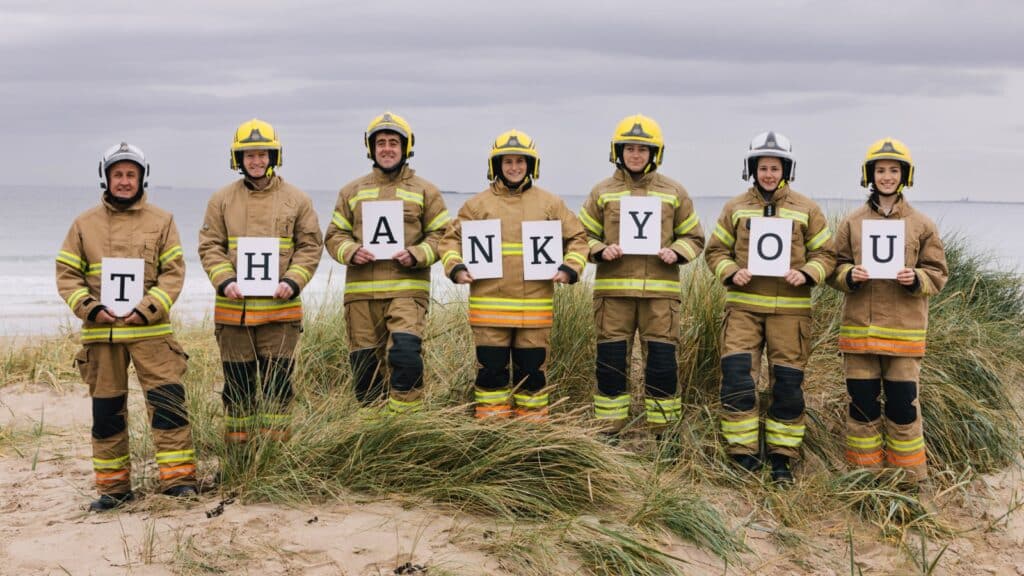 Thank you Kate and The Fire Fighter's Charity. If you'd like to learn more about connecting JustGiving to Salesforce please Schedule a Demo.