Since 1967, Cure Cancer Australia has raised over $69.1m to support life saving research across all cancer types. Making good use of Grassrootz and Everyday Hero for their Community Fundraising initiatives, Cure Cancer identified MoveData as the best-in-class tool to automatically integrate real-time fundraising information into Salesforce.
Importing data was difficult prior to MoveData
Before implementing MoveData, Cure Cancer needed to manually import fundraising and donation CSV files from third party platforms into Salesforce. For each platform Cure Cancer used they would manually export the files, manipulate and review using a combination of Excel and Jitterbit, and then import into Salesforce.
This would take approximately one hour to perform each time data needed to be imported into Salesforce, and this process could be repeated up to three times a week. That rolls up to 156 hours annually, which is the equivalent of nearly twenty 9am-5pm working days. And these numbers were based on importing data from just one fundraising platform in Grassrootz.
Continuing to operate in this manner was not the best use of anyone's time, and thus Cure Cancer sought out MoveData to solve their data entry problem.
"Working with MoveData was really easy. Our Salesforce has some small customisations which MoveData were able to quickly support – since then it has been set and forget and we haven't needed to touch anything since!"

Jolene Tan, Lead Salesforce Administrator, Cure Cancer Australia
Leveraging Real Time Data into Marketing Automation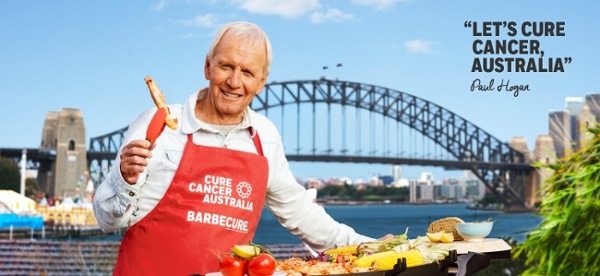 With Grassrootz to Salesforce and Everyday Hero to Salesforce integrations now in place, Cure Cancer Australia could leverage marketing automation tools like Pardot and Twilio to run rules-based email and SMS campaigns:
MoveData would automatically import records into Salesforce in real time – creating trusted values which adhered to the Nonprofit Success Pack (NPSP) data model as well as Cure Cancer Australia's tweaks and changes
Triggers were setup to fire off those records created or updated by MoveData to push contacts onto their Pardot and Twilio journeys. For example, if a fundraiser would signup to a particular campaign they received a welcome email – when they received their first donation, they got an SMS – when they hit their fundraising target, a task was created to schedule a phone call, and so forth.
What's more, for particular campaigns like their flagship BarbeCURE event Cure Cancer Australia would capture and route custom data into Salesforce – like the date of the fundraiser's planned BarbeCURE. This allowed Cure Cancer Australia to easily and effectively setup marketing automation around the event and trigger lead up, reminder, on-day and post-event communications. Cure Cancer Australia would then create formulas to determine how a fundraiser was progressing (for instance, if they had fundraised $750, and their fundraising target was $1,000 then they would be at 75%) and trigger communications with rewards and incentives to push fundraisers through to the next milestone.
"MoveData produces records in Salesforce which are both comprehensive and real time in nature. This allows us to connect Salesforce into sophisticated tools like Salesforce Pardot, and configure marketing automation which wouldn't be nearly as effective if we didn't have the real time data to act on. Because of this, we have seen improved metrics across the board as people engage with their fundraising more actively."

Conor Nolan, Digital Executive, Cure Cancer Australia